Hi !
For those that don't follow me on twitter, I'd like to mention that my commissions are open.
I will accept both SFW & NSFW requests.
If I do not respond on NG after a couple days, do not hesitate to message me on other platforms, I may have missed your message.
Here's a recap/price sheet :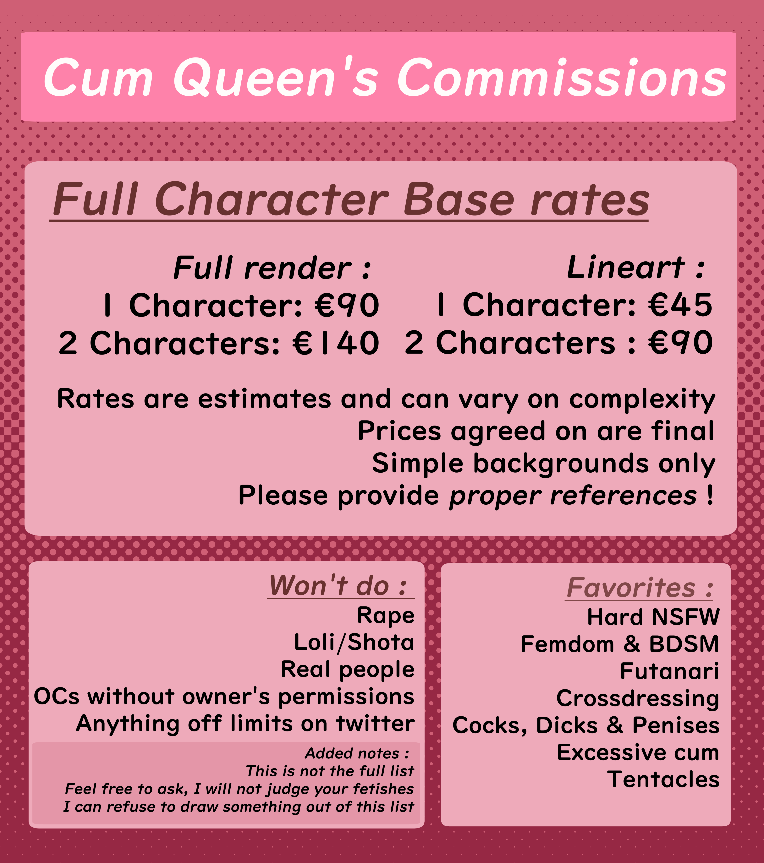 Details, Terms of service & more informations here :
https://docs.google.com/document/d/1RwrjGtiSW79qvI0v3o-qZVeekXFoxcQX8YIFdY53V8M/